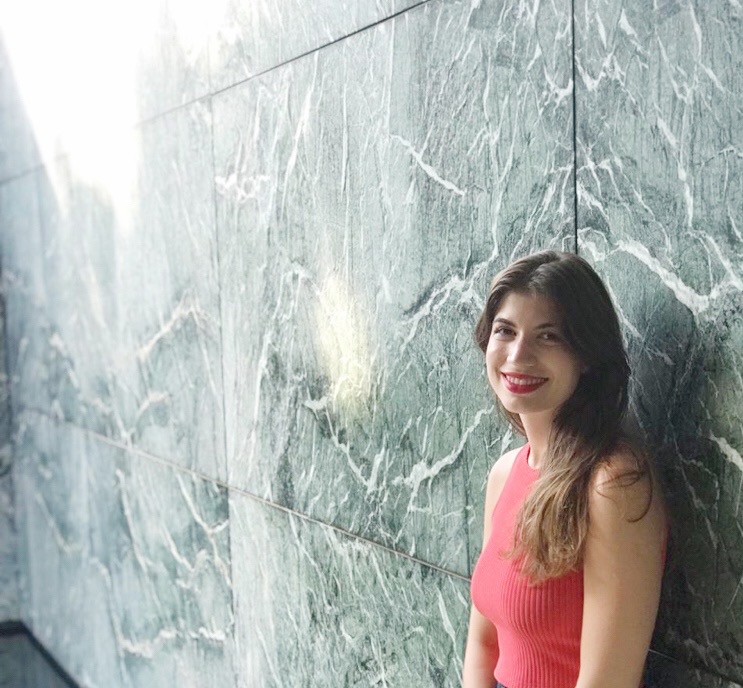 About me
After working for 5+ years as an Architect, I decided I needed something new. Knowing that design is what I love to do, ever since I was a child, this new career path had to be about design as well.
Boom! Enter UX/UI, I discovered it and fell in love. I started studying it and, although full with new terms and tools to dominate, the essence feels close to home.
Design is design, no matter what you are designing.
A house or an interface, the way of getting to the best resolution is the same, and that's my favourite thing.
What am I currently doing?
After working in a variety of companies and products, specializing in complex Saas B2B services I'm now leading the UX/UI of FlexDatabases, which wants to update and improve its product, as its first designer. Sounds like a big challenge? Yes, it is.
This is what I am up to:
As the first UX Designer in the company, I educate the team on the importance of UX, the difference with UI and its impact on business.

Aware of the impact good design can have on the product, I have conversations with high-level executives of the company to delineate the current state of the art and the work that will imply each update.

Established new processes for approaching new features and conducted an audit of the product to identify critical improvements and redesigns.

Created the Design System and established design standards and principles for scalability, efficiency, and consistency.

Designed a standardized way of structuring the Figma files, improving collaboration between peers and registering all the stages of the design process, iterations and final screens.

I'm a mentor, we incorporated a trainee to join my team-of-one to share and teach about UX principles and how to apply them to the product.
Spreading the word
I love decoding the IT world to everyone, that's why I'm always on the look for events and articles where I can read all about it.
Besides learning from it, as part of the AllWomen Alumni, I really enjoy participating in talks and masterclasses.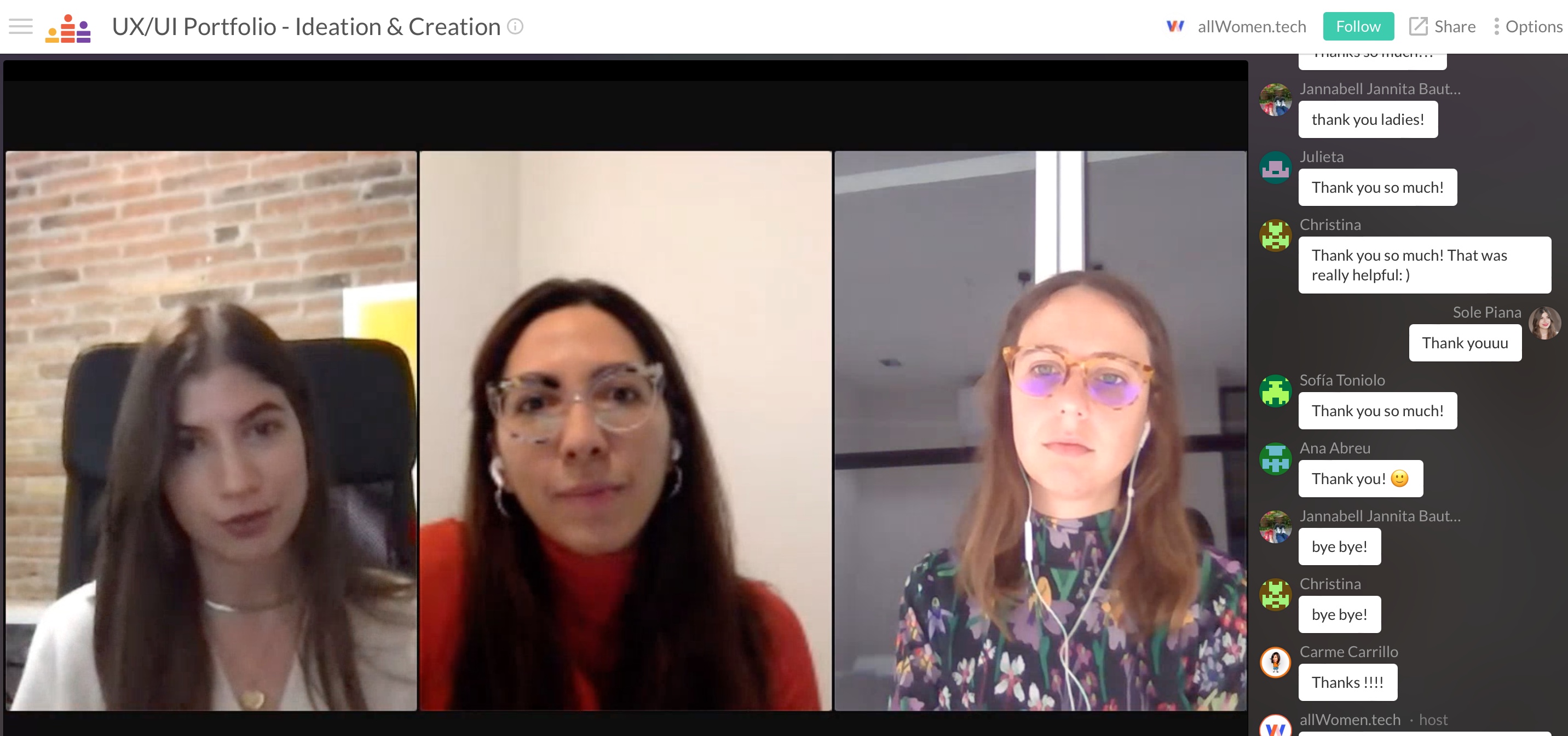 UX/UI Portfolio - Ideation & Creation
In this opportunity, I teamed up with a college to give all the tips and tricks to overcoming the white canvas fear and sharing all the secrets to creating a great first U/UI Portfolio.
Watch the replay here :)
Medium Channel
User journey: keys into an effective mapping
After participating in Diana Militano`s amazing Masterclass, I wrote an article about it in Medium.
Read it here :)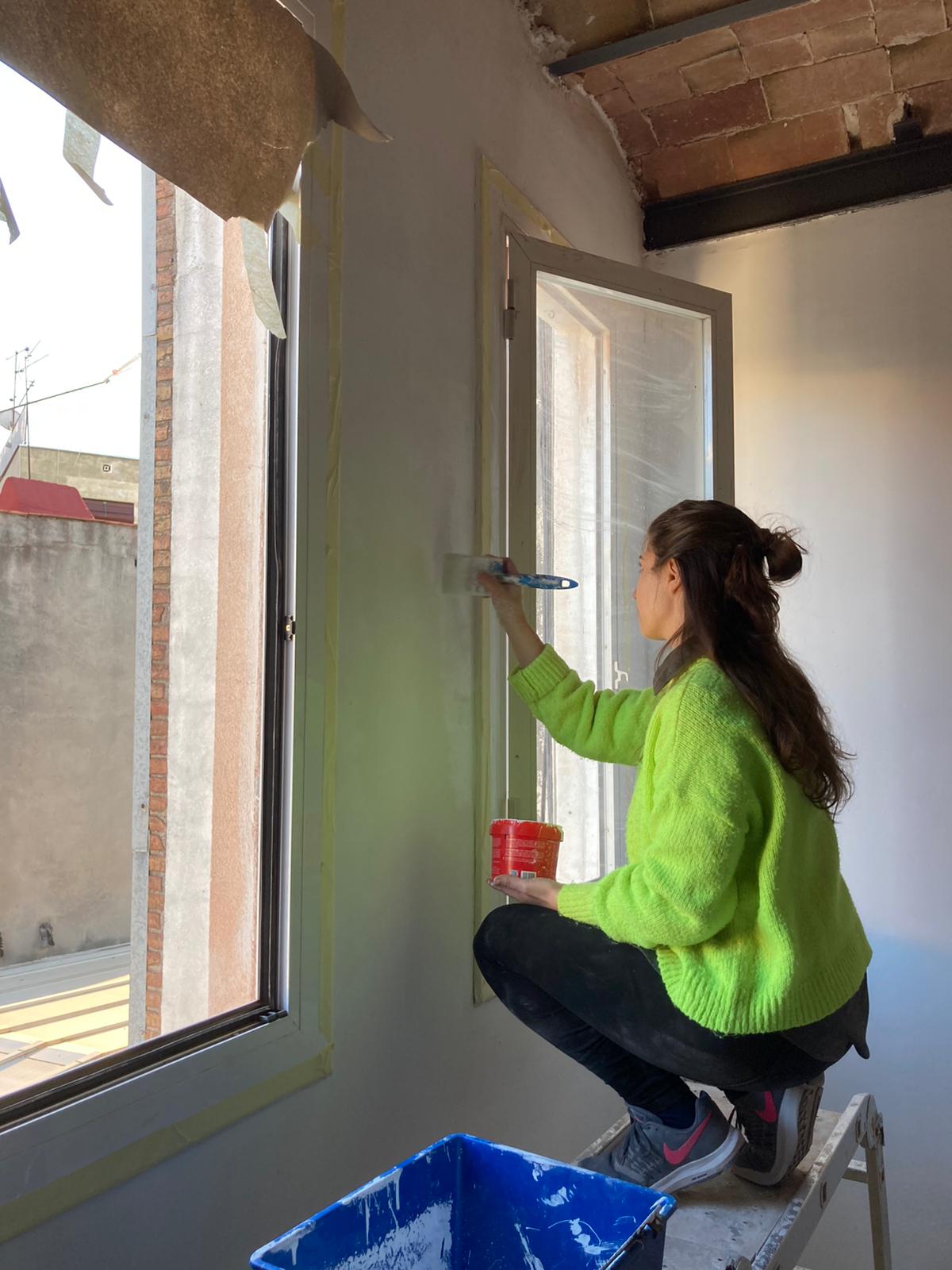 What I do when I'm not working
When I'm not working you can find me enjoying a coffee and a good book, at the beach or just designing again!
Yes, design is the core and I keep on doing it at my spare time, whether it is DIYing something for my home or daydreaming about new possibilities :)